Pomegranate Vingear
Swanson Healthy Foods Pomegranate Vinegar
Red Wine Vinegar with Pure Pomegranate Concentrate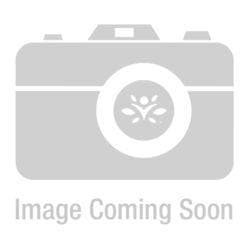 SWHF008 •
16 fl oz (1 pt) (473 ml) Liquid
MSRP

$14.49

Regular

$8.69

Sale Price

$5.21
Add a zesty, flavorful flair to your favorite foods with Swanson® Healthy Foods Pomegranate Vinegar. The tantalizing tartness of red wine vinegar pairs beautifully with all-natural pomegranate flavoring to add a new twist to garden salads, fruit salads, steamed vegetables, fish—anywhere you would ordinarily use vinegar—and even places where you wouldn't think of using regular vinegar, like as a topping for ice cream or mixed with plain or vanilla yogurt. And if you like raspberry vinaigrette, just wait till you try pomegranate! The possibilities are limited only by your creativity and your culinary courage. However, if you need a little inspiration, we have two delicious, yet easy to prepare, recipes right here to help get you started. And because it's made exclusively from all-natural ingredients, you can enjoy it guilt-free knowing that it's as wholesome and healthy as it is tasty.
Two Tasty Pomegranate Vinegar Recipes to Tantalize your Taste Buds
Pomegranate Vinaigrette
Directions: Combine pomegranate vinegar, salt and ground peppercorns in a small bowl. Gradually whisk in olive oil.
Serving Suggestion: Enjoy with a fresh salad consisting of leaf lettuce, sliced cucumbers, sliced vine-ripened tomatoes and fresh pine nuts.
-Sarah Wells, Swanson® customer since 2000
Pomegranate Vinegar Marinated Chicken Breast
4 boneless, skinless chicken breasts
1 bunch green onions, cut crosswise into ¼" slices
1 Tablespoon soy sauce
¼ cup Swanson® Healthy Foods Pomegranate Vinegar (SWHF008)
¼ cup Swanson® Organic Extra Virgin Olive Oil (SWF006)
¼ teaspoon Swanson® Organic Sage (SWF044)
¼ teaspoon Swanson® Organic Garlic Powder (SWF027)
¼ teaspoon Swanson® Organic Whole Black Peppercorns, ground (SWF034)
Directions: Place chicken breast in a resealable plastic bag. Starting in the center and working out to the edges, pound lightly with the flat side of a meat mallet until chicken is at even thickness. Once all chicken is at desired thickness, place in a shallow baking dish and set aside.
In a small bowl combine soy sauce, pomegranate vinegar, green onion, sage, garlic powder and ground peppercorns. Gradually add olive oil, whisking until well blended. Pour mixture over chicken, coating thoroughly. Cover with foil and refrigerate for at least 20 minutes. For richer flavor, chicken can marinate for up to 24 hours.
Preheat oven to 350°F. Bake, covered, for approximately 30–45 minutes or until chicken reaches an internal temperature of 165°F. Pair with your favorite sides and enjoy!
~ This marinade would also be wonderful on other meats, such as pork or beef.