Mesoglycan
Mesoglycan Aortic Glycosaminoglycans (GAGs)
The Building Blocks for Healthy Blood Vessels
Did you know you have 60,000 miles of blood vessels in your body? Give them the support they need with Mesoglycan, the clinically studied source of glycosaminoglycans that serve as the building blocks for strong, healthy veins, arteries and blood vessels.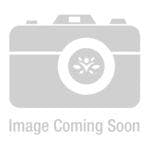 MSRP

$24.99

Was

$17.39

$13.04
Healthy Circulation form Head to Toe
When we think of circulation, we tend to go straight to the heart. But healthy circulation is vital to much more than cardiovascular health. From your brain to your eyes, your arms to your toes, your entire body relies on a healthy functioning vascular network.
Vascular glycosaminoglycans, or GAGs, are the natural building blocks for the tissues that create the 60,000 mile superhighway of veins, arteries and blood vessels that run throughout your body.
They help everything run smoothly by providing structure, strength and resiliency. Researchers have been studying the effects of supplemental GAGs on cardiovascular health for nearly 20 years, publishing dozens of positive clinical reports.
In addition to its structural properties within the walls of blood vessels and arteries, Mesoglycan is considered to be a profibrinolytic supplement, meaning that it helps keep blood vessels from sticking together, thereby further supporting healthy circulation. Because of this action, those taking any type of blood-thinning products are advised to consult their physicians prior to use.
Pure, Safe Bioidentical Nutrition
While other supplements work by supporting GAG production within the body, Mesoglycan delivers refined bioactive GAGs directly into the body. Swanson Ultra® Mesoglycan is a highly purified source of GAGs derived from porcine tissue. These natural GAGs perform just like the GAGs in your own body to strengthen and support blood vessel integrity.
As with all Swanson supplements, you can be assured of the quality and safety of every Mesoglycan capsule. The material used in production of Mesoglycan is collected at FDA-registered U.S. facilities and carefully screened prior to processing. From raw material to final product, our Mesoglycan is analyzed for impurities and pathogens to ensure that every capsule is free of common contaminants and impurities.
Go the Distance with Mesoglycan
60,000 miles is a long way. And you've got a long life ahead of you. Keep your circulation superhighway in the best shape possible with Mesoglycan from Swanson Health Products. It's an affordable, uniquely active way to nourish the network that nourishes your entire body from head to toe—a supplement you can truly take to heart.