Herbal Bitters and Herbal Detox
Dr. Barbara Hendel: Bavarian Herbal Bitters and Herbal Detox Drops
Dear Friends and Valued Customers,
Last year I traveled to Munich to meet with our good friend and colleague Dr. Barbara Hendel. During our visit she took our new product development manager, Tom Audette, and me to the mountains of Bavaria to meet a legend in German herbalism. Mumei, as she is affectionately called, is a self-taught traditional herbalist, gardener and chef who has run a tiny but incredibly successful restaurant in her 500-year-old cottage for decades. She has appeared on German television and is widely regarded as a national treasure. Below, I talk with Dr. Hendel about two unique new supplements she and Mumei developed exclusively for Swanson® customers.
SWANSON: You've been largely influenced throughout your career by the natural traditions of the Bavarian region. Can you tell us a little about this history?
DR. HENDEL: Germany has such a rich history of herbal traditions dating back to Hildegard von Bingen in the 11th century, Paracelsus in the 15th century and Sebastian Kneipp in the 17th century. These historical figures all developed and recorded the use of herbs and natural products for health and well-being. This history has fascinated me since I was young and influenced my decision to work in healthcare.
SWANSON: Generations of herbalists have maintained these traditions and have become quite prominent figures in Germany— people like Eva Aschenbrenner and Mumei. We had such a wonderful visit with Mumei. Tell us a little about her.
DR. HENDEL: Mumei is a renowned figure with great experience using wild-crafted herbs for culinary and health purposes. Born in 1930 in Kogl, in the Bavarian Alps, Mumei grew up surrounded by nature's herbs. She was a self-taught herbalist when she opened her little restaurant in her 500-year-old cottage. I was so pleased to bring you to this magical place, Lee.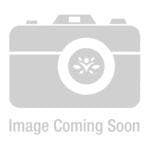 (
16
)
SWU489 •
1 fl oz (29.6 ml) Liquid
MSRP

$12.49

Swanson

$6.99
SWANSON: When I asked Mumei what her secret was, she said, "It's the power of nature; it's the power of the wild herbs I use."
DR. HENDEL: That's right. People travel from all over to visit Mumei and experience her food. There's nothing like it—it's not just good, it's healthy and steeped in tradition.
SWANSON: You consulted with Mumei to develop your new Herbal Detox Drops and Herbal Bitters, is that correct?
DR. HENDEL: Mumei is famous for using her own wild-crafted herbs in her dishes and she serves her own digestif after every meal. I was able to convince her to share her secrets with me exclusively for these Swanson supplements. It was quite an honor.
SWANSON: We are certainly honored that Mumei personally developed these formulas. Please tell us more about Mumei's Bavarian Bitters.
DR. HENDEL: In Germany bitters are often referred to as "the long-life elixir." It's important to understand that there are basically four different types of taste buds on the surface of the tongue to discern what is wholesome and what is not good for us. These papillae allow us to taste sweet, sour, salty and bitter flavors. In the modern Western diet there is an overabundance of sweet and salty foods but almost no bitter substances. We're overloaded on the sweet and salty side, so it's important for good health that we reintroduce the bitter elements into our daily diets for optimal wellness.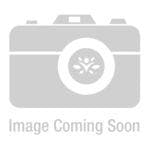 (
2
)
MSRP

$11.99

Swanson

$6.49
SWANSON: How long does the tradition of using bitters for good health go back in Germany?
DR. HENDEL: Centuries! Our ancestors understood that by including bitter foods, mostly roots, in the diet, they maintained balanced functioning and good health. The bitter foods that were common in the diet in those days are foreign to us today. That is why Mumei helped me develop this powerful herbal bitter formula to reintroduce these health-giving bitter elements in the daily diet. You'll notice our formula contains the powerful roots of dandelion, gentian, turmeric and ginger along with other wonderful bitter herbs such as fennel, yarrow, artichoke, blessed thistle and orange peel.
SWANSON: Exactly how do bitters help contribute to optimal health?
DR. HENDEL: In my experience as a medical doctor and nutritional counselor, the whole system can suffer if we don't have bitter elements in our diet. Without bitter elements we will have suboptimal digestion and elimination and we often feel fatigued, out of sorts or just plain low on energy. In my experience, bitters can help promote regularity, improve energy and generally contibute to a greater sense of well-being.
SWANSON: You and Mumei have also developed an Herbal Detox tincture based on Mumei's traditional herbal teas. Tell us about that and how it can be used along with the Bavarian Herbal Bitters.
DR. HENDEL: Yes, Mumei's alcohol- and sugar-free Herbal Detox Drops make a very effective herbal tea. I recommend one cup daily with any meal. Simply put one full dropper in a cup of water and you'll have a great aid for digestion and elimination. These drops contain some of the bitter elements along with the traditional German detox herbs nettles, lemon balm, milk thistle, rose hips and birch leaf. It's a perfect tea to use along with the Bavarian Herbal Bitters. I drink one cup daily and I find it to be a perfect complement to any meal.
SWANSON: Thank you very much, Barbara, for your insights into Mumei's Bavarian herbal traditions.