Emotional Health
Feel Better From the Inside Out
Eating Well for Mind, Body & Soul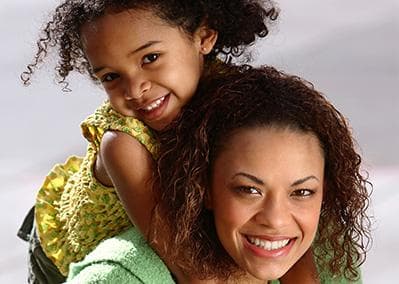 Little is understood about what exactly affects our emotional health, and as a society we are feeling the impact of this more than ever. Among nutritional experts, one thing is certain: Our diets are grossly lacking in key nutrients that supply us with the raw material needed to produce primary brain chemicals requisite for emotional well-being. For many individuals, revamping their diets to include missing essential fatty acids and amino acids has meant the difference between simply existing, and living life with passion, joy and real contentment.
Help at the Right Time
We recommend making omega 3 essential fatty acids (EFAs) a staple in your diet, whether you get them from salmon or other coldwater fish, or from high quality dietary supplements. Fish oil provides preformed amounts of DHA and EPA, which are two of the primary omega 3 EFAs for brain health.
In addition, there are eight supplements offering specific assistance for brain health that significantly affect our emotions: Calcium & Magnesium for a healthy nervous system and to counteract stress; L-Tyrosine, an amino acid that raises levels of dopamine; St. John's Wort, which has a long history of use for emotional health; SAMe, which is necessary for the production of neurotransmitters; 5-HTP to increase levels of serotonin; Melatonin to aid sleep; Relora to control the release of stress hormones; and Vitamins B & C for normal functioning of the brain and nervous system.
Why Shop Swanson?
Family owned since 1969
Guaranteed lowest prices
Free returns for 30 days
Expansive product selection
Elite customer service
Featured Product
100 mg 60 Caps
In stock

MSRP

$14.99

Was

$6.69

Now

$5.01
Top Sellers
Browse our top selling emotional health products. There's a reason they're so popular!
Emotional Health Blog Posts
Adding more Essential Fatty Acids to your daily diet is a great way to support your best natural health. EFAs support cardiovascular health, brain function and development, skin health, and offer many other benefits for your body.

Check out these brain-fueling nutrients that studies show can enhance mood.

While they're definitely steps in the right direction, it's not enough in order to look, feel and live your best.
Vegetarian Formula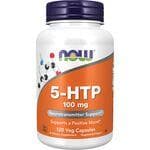 100 mg 120 Veg Caps
In stock

Retail

$31.99

Was

$17.99

Now

$16.19