Awesome Products to Fight Aging...
At Any Age!
Look and Feel Great with These Tips & Tricks
Anti-Aging for All Ages
Experts agree: anti-aging isn't just for those already experiencing signs of old age. Starting in your 20s, you should consider taking measures so you tackle aging gracefully. One of the main factors contributing to physical decline is the fact that levels of critical hormones and other vital chemicals in our bodies drop with each passing year. If you're already experiencing diminished memory, loss of energy, or wrinkles, it's not too late to start an anti-aging regimen to bring back that youthful feeling and appearance.
Finding the Regimen for You
From supplements to eating right and exercising, there are various aspects to staying healthy and feeling young at any age. A balanced diet of fruits and vegetables, including plenty of antioxidants and vitamin and mineral-rich dark, leafy greens, healthy oils, fatty acids and lean protein helps brings out the best in you. Including supplements such as CoQ10, alpha lipoic acid, DHEA, vitamins C, E and K can help improve brain function, and maintain energy levels, as well as muscles, skin tone, immune and bone health and overall well-being. And don't forget daily beauty products such as serums and creams to keep your skin soft and smooth too! The great news is Swanson carries all of these items at an outstanding price.
Why Shop Swanson?
Family owned since 1969
Guaranteed lowest prices
Free returns for 30 days
Expansive product selection
Elite customer service
Featured Product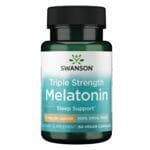 10 mg 60 Caps
In stock

MSRP

$12.99

Now 2 for

$7.69
From the Health Library
Top Sellers
Browse our top selling anti-aging products. There's a reason they're so popular!
Anti-Aging Blog Posts
You can't stop time, but you can delay some of its effects on your appearance and health.

What are the best, most important vitamins and supplements for seniors?

This week's video report from Dr. Baumgartner deals with the Holy Grail of preventative health care: the fountain of youth. Obviously, there is no such thing, but what Dr. Baumgartner shows us is how our current diet directly impacts how well we age.
NeoCell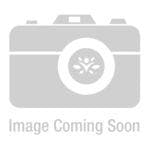 250 Tabs
In stock

Now

$18.99
Recipes
Try these delicious recipes featuring the vitamins and minerals important to anti-aging!