Vitamin D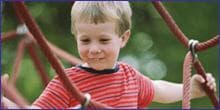 If you don't get the Lee Swanson Research Update emails every week, you might not be aware of all the new research being done on vitamin D, also known as the "sunshine vitamin." Study after study is looking into the increasingly wide range of health benefits vitamin D offers the human body. Though it is naturally produced through exposure to sunlight, modern lifestyles that keep us indoors the majority of the time make it difficult for most of us to get enough vitamin D the way Mother Nature intended. Thus, the need for supplementation is real, especially for people who live far from the equator and endure long, dark winter months.
So what exactly is vitamin D? It's a fat-soluble vitamin that is essential for the growth and mineralization of bones, as well as for the absorption of calcium. Two forms of vitamin D are important for humans: ergocalciferol (vitamin D2) and cholecalciferol (vitamin D3). D2 is synthesized by plants, and D3 is synthesized by humans in the skin when it is exposed to ultraviolet-B (UVB) rays from sunlight. Recent research is also pointing to potential immune-supporting benefits of vitamin D. Contrary to its original classification as a vitamin, vitamin D is really in a class of its own, functioning more like a hormone that targets over 2,000 genes in the human body (roughly 10% of our entire genome).
Conclusion: Vitamin D is essential to human health. While the human body naturally produces it from exposure to sunlight, we are getting less and less of this exposure as we live more and more indoors. Known for its major role in supporting strong, healthy bones, vitamin D is also becoming known as a valuable immune supporting nutrient, especially for seasonal wellness. Help protect your bones and your immune system by adding a vitamin D supplement to your regimen.
Return to the Vitamin D Plus the 7 Basic Supplements for Good Health introduction
comments powered by