Partners
Meet our partners in health! These websites have joined with Swanson Health Products to help further our promise or bringing wellness to the world with vitamins and supplements, natural health products and health information. Learn more about our partners below.
Peelu
American Herbal Products Association
American Botanical Council
---
Peelu
Peelu USA produces the highest-quality natural dental health products made from the fibers of the ancient Peelu tree. Peelu is most famous for their line of natural sugar-free gum, featuring the natural cleaning power of the peelu fibers and sweetened with dentist-recommended xylitol (never aspartame). Peelu USA also offers fluoride free toothpastes as well as dental fibers and tooth powders. Check out Peelu's full line of natural dental health products to help you maintain a brilliantly white and healthy smile.
---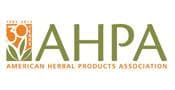 American Herbal Products Association
The American Herbal Products Association (AHPA) is the national trade association and voice of the herbal products industry. Since 1982, the AHPA has been representing the finest growers, processors, manufacturers and marketers in the botanical industry. As a representative of the botanical industry, the AHPA actively communicates with the U.S. Congress and various federal agencies. In order to improve the quality of information, the organization is in constant communication with media organizations, reporters and publishers.
---
American Botanical Council
The goal of the American Botanical Council (ABC) is to provide education using science-based and traditional information to promote responsible use of herbal medicine. Since 1988, they have been educating consumers, healthcare professionals, researchers, educators, industry and the media on the safe and effective use of herbs and medicinal plants. ABC's vision is to help the public make educated, responsible choices about herbal medicine as an accepted part of healthcare.
---
Memberships
Swanson Health Products is proud to team with several organizations to promote a healthy workplace environment, business and marketplace. Learn more about our memberships below.
Better Business Bureau
Shop.org (National Retail Federation)
Direct Marketing Association
North Dakota Chamber of Commerce
The Chamber of Fargo, Moorhead and West Fargo
FM Downtown Community Partnership
Fargo Moorhead Human Resources Association
Northern Region Association of Safety Professionals
---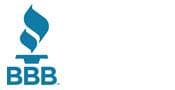 Better Business Bureau
The Better Business Bureau (BBB) works to create an ethical marketplace where buyers and sellers can trust each other. An objective, unbiased source of information on business, the BBB is a consumer's key advisor and reliable evaluator on the topic of trust in the marketplace. A network of national and local BBB operations allows the organization to monitor and take action on thousands of business issues affecting consumers at any given time.
---
Shop.org (National Retail Federation)
A division of the National Retail Federation, Shop.org is a trade association exclusively focusing on online and multichannel retailing. The association focuses on challenges and opportunities in digital retail, including best practices in online marketing and merchandising, analytics, customer-focused website design and multichannel integration.
---
Direct Marketing Association
A leading global trade association, the Direct Marketing Association (DMA) represents business and nonprofit organizations using supporting multichannel direct marketing tools and techniques. DMA advocates industry standards for responsible marketing, promotes relevance as the key to reaching consumers with desirable offers and provides research, education and networking opportunities to improve results throughout the end-to-end direct marketing process.
---
North Dakota Chamber of Commerce
With a commitment to improve the state's economic and business climate, the North Dakota Chamber of Commerce is partnered with more than 1,000 businesses. The statewide organization continually strives to enhance North Dakota's business environment and support public policy initiatives and state and federal legislation that is pro-business.
---
The Chamber of Fargo, Moorhead and West Fargo
The communities of Fargo and West Fargo, North Dakota, along with Moorhead, Minnesota, joined together to form this bi-state regional federation. The organization promotes economic growth and prosperity for business and its members. With more than 2,000 private, public and non-profit member firms representing 80,000 people, the Chamber is the largest local chamber in North Dakota and Minnesota. The Chamber advocates for a strong metropolitan community and supports the interests of its members.
---
FM Downtown Community Partnership
This multi-community organization represents and promotes urban and community events throughout the metro region. The FM Downtown Community Partnership's mission is to create a vital and vibrant downtown Fargo-Moorhead area. The organization focuses on community, advocacy, education and influence to ensure decision-making that supports continuing growth in the downtown areas of Fargo, ND and Moorhead, MN.
---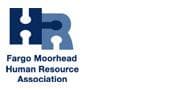 Fargo Moorhead Human Resource Association
Established in 1976, the Fargo Moorhead Human Resource Association provides human resource professionals in the metro area a forum to exchange ideas and to improve the effectiveness of the human resources profession. An affiliate of the Society for Human Resource Management, the Fargo-Moorhead chapter currently has more than 300 members representing 120 organizations.
---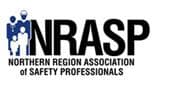 Northern Region Association of Safety Professionals
The Northern Region Association of Safety Professionals (NRASP) is a group dedicated to the development of safety, health and environmental professionals. It is made up of dedicated safety professionals who strive to enhance and improve their knowledge and skills.
---
Save
Save
Save