Women's Health Supplements
Maintain Balance for a Long, Healthy Life
Throughout the many stages of a woman's life, it's important to know and understand the needs of our bodies. From pregnancy to menopause, there are key elements to take a look at. Throughout life, however, many needs of our bodies remain the same. Exercise, plenty of sleep and eating healthy foods are necessary for a balanced, fulfilled life. Key supplements help to maintain balance and regularity. For healthy skin, hormonal balance or prenatal vitamins, we can help you find the right supplement for your lifestyle.
Why Shop Swanson?
Family owned since 1969
Guaranteed lowest prices
Free returns for 30 days
Expansive product selection
Elite customer service
Featured Product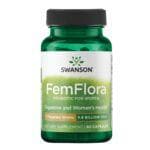 9.8 Billion CFU 60 Caps
In stock

MSRP

$14.99

Was

$8.59

Now

$6.44
Top Sellers
Browse our top selling women's health products. There's a reason they're so popular!
Women's Health Blog Posts
Dr. Oz reveals his top 5 women's health supplements for women in their 50s looking to maintain their health and vitality.

Women have very specific mineral needs compared to men and children. One of the most important minerals that women need as part of a healthy diet is iron.

Saw Palmetto is a widely known herbal supplement for men's health. It is used traditionally to help support a healthy prostate. But is it safe for women?
Swanson Ultra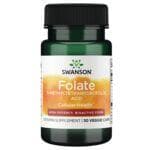 800 mcg DFE 30 Veg Caps
In stock

MSRP

$11.99

Now 2 for

$5.99