Immune Health and Support
The Immune System: Components, Functions & Recommended Supplements
Why Is The Immune System Important?
The immune system is a very complex and fascinating area of the body. It comprises many parts of the body, including the thymus, spleen, lymph system, bone marrow, white blood cells, antibodies and hormones. This massive system is responsible for making the rest of your body feel well. In turn, every organ and system in the body must work together to keep the immune system in peak condition.
Maintaining Immune Health
While many internal factors contribute to immune wellness, it's the outside factors that act as the building blocks of a healthy immune system. Good hygiene, getting enough sleep, drinking water, exercising, eating well, and taking natural supplements all contribute to a healthy immune system. We may not be able to help with most of those, but we can help you find the right supplements to take to support your good health.
Why Shop Swanson?
Family owned since 1969
Guaranteed lowest prices
Free returns for 30 days
Expansive product selection
Elite customer service
Featured Product
1,000 mg 250 Caps
In stock

MSRP

$20.99

Was

$11.69

Now

$8.76
Top Sellers
Browse our top selling immune health products. There's a reason they're so popular!
Immune Health Blog Posts
Springtime offers us sunshine, budding flowers and blooming trees. But for many of us these are the very elements that make venturing outside into the glorious post-winter world an unpleasant event.

Kids, back to school, and the immune system are a notorious trio. Keeping your children healthy for the new school year is a must, but which supplements (in addition to a healthy diet) do your kids really need to support immune health?

Fall is one of my favorite times of year. The leaves change. The air gets a bit crisp. And of course, football returns to Sunday afternoon! But as a part-time high school swim coach, I also know that fall can be a real challenge to your immune system.
Lee Swanson Signature Line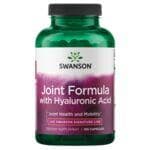 150 Caps
In stock

MSRP

$34.99

Was

$24.49

Now

$18.36