Tips to Keep Your Cholesterol in Check
The Lowdown on LDL and HDL
Kinds of Cholesterol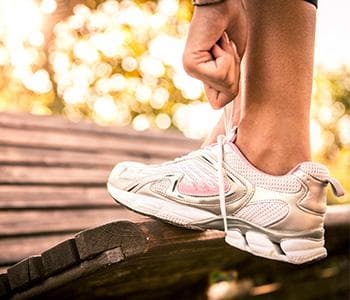 Good news about cholesterol? It's true! Not all cholesterol is inherently bad. Our hormones—the very chemicals that govern our body—are made from cholesterol. There are two kinds of cholesterol to watch: LDL (Low Density Lipoprotein), which carries cholesterol to the arteries and HDL (High Density Lipoprotein), which carries cholesterol away from the arteries to the liver and out of the body. Ideally, you'll want to keep HDL levels on the high side of the healthy range and LDL levels on the low end. Healthy levels of both HDL and LDL cholesterol already within the normal range can be supported by eating correctly, exercising moderately and including a few key supplements if necessary.
Supplements and Simple Dietary Changes
Several supplements can be beneficial in supporting healthy cholesterol levels already within the normal range. A few you might want to consider adding to your vitamin regimen are policosanol, Sytrinol®, pantethine, niacin and Gugulipid®. Or, check out some of the other highlighted products below! Of course, some foods can assist as well, and you don't even need a diet overhaul. Chomping on celery works wonders to keep cholesterol and triglycerides in the healthy range. Fill the middles with organic nut butter for further benefit. Extra virgin olive oil is great too and contains monounsaturated fats. Whole grain oats, fiber and cinnamon are also recommended.
Why Shop Swanson?
Family owned since 1969
Guaranteed lowest prices
Free returns for 30 days
Expansive product selection
Elite customer service
Featured Product
Top Sellers
Browse our top selling cholesterol support products. There's a reason they're so popular!
Cholesterol Support Blog Posts
Many people think the amount of fat you eat is directly related to how much fat your body gains. Here are some true facts about fat that may make you think again.

Omega-3 fish oils provide essential fatty acids (EFAs), a "healthy fat" that your body needs to function at its best.

Maintaining healthy cholesterol levels already within the normal range is key to maintaining your best natural health and wellness. Here are five foods and supplements that can help.

It's not that you've never heard of black beans before, it's just that you probably never considered them "super." Well, you should.
Reserveage Organics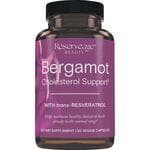 30 Veg Caps
In stock

Now

$29.39
Recipes
Try these delicious recipes featuring the vitamins and minerals important to your cholesterol health!