Kinds of Cholesterol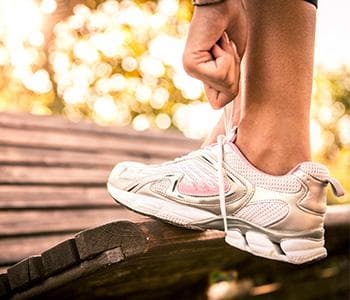 Good news about cholesterol? It's true! Not all cholesterol is inherently bad. Our hormones—the very chemicals that govern our body—are made from cholesterol. There are two kinds of cholesterol to watch: LDL (Low Density Lipoprotein), which carries cholesterol to the arteries and HDL (High Density Lipoprotein), which carries cholesterol away from the arteries to the liver and out of the body. Ideally, you'll want to keep HDL levels on the high side of the healthy range and LDL levels on the low end. Healthy levels of both HDL and LDL cholesterol already within the normal range can be supported by eating correctly, exercising moderately and including a few key supplements if necessary.
Supplements and Simple Dietary Changes
Several supplements can be beneficial in supporting healthy cholesterol levels already within the normal range. A few you might want to consider adding to your vitamin regimen are policosanol, Sytrinol®, pantethine, niacin and Gugulipid®. Or, check out some of the other highlighted products below! Of course, some foods can assist as well, and you don't even need a diet overhaul. Chomping on celery works wonders to keep cholesterol and triglycerides in the healthy range. Fill the middles with organic nut butter for further benefit. Extra virgin olive oil is great too and contains monounsaturated fats. Whole grain oats, fiber and cinnamon are also recommended.