POWERGRAPE
Boost Your Vitality with New POWERGRAPE® Energizing Herbal Formula
The power of the grape, perfected. Powergrape is a scientifically validated, highly specialized natural aid for human performance clinically shown to support cellular oxygenation, protect muscles against exercise-induced damage, boost energy for enhanced performance and even help the body recover after strenuous activity.
Performance & Recovery
Using a state-of-the-art testing system known as OPTOJUMP,™ researchers examined the effects of Powergrape during exercise. After taking 400 mg of Powergrape daily for 30 days, Powergrape users realized greater energy and performance (over 20%) and demonstrated significantly better recovery capacity (over 7%) compared to those taking placebo.
Cellular Oxygenation
As a non-stimulant performance aid, Powergrape works naturally to help the muscles work more efficiently. The key is oxygen. Like little engines, muscle cells need oxygen to facilitate the reactions that produce explosive energy. This is where Powergrape has its most powerful effect.
Preliminary research shows that those taking Powergrape daily have significantly greater concentrations of circulating haemoglobin compared to those taking placebo. Haemoglobin is the protein responsible for carrying oxygen through the bloodstream and into the muscles. This action was found to benefit Powergrape users by increasing cellular oxygenation up to 3.6%.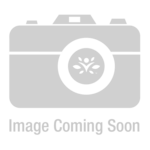 (
4
)
SWH200 •
400 mg 30 Veg Caps
Retail

$16.49

Now 2 for

$9.99
Oxidative Stress
Whenever oxygen is consumed by cells free radicals are produced, resulting in tissue damage, reduced recovery capacity and decreased energy production. In order to optimize cellular energy, oxidative stress must be controlled and minimized.
Several preliminary studies show that Powergrape protects against oxidative stress by directly combating free radicals and by enhancing plasma antioxidant capacity.
Pure. Patented. Powerful.
Powergrape's patented composition is obtained only from select Bordeaux varieties, among the most expensive and exclusive red grapes. It is the exclusive variety of grapes and the patented composition of Powergrape that guarantees its efficacy.
Discover the hidden power other grape extracts are missing and unleash the hidden potential in you with Powergrape—the power of the grape, perfected.