Joint Health and Support
What Your Joints Do and Don't Need
A joint is what connects your bones and allows for mobility. Joints and their surrounding structures make it possible for you to bend your knees to walk, run, or dance! They allow you to shake your head in agreement or disapproval and they even allow you to wave goodbye or hello. We ask so much of them every single day that it's important we support them in any way we can. Whether it's the wear and tear of age or the demands of an athlete, your joints may need some extra support and attention! The great news is that many of the natural supplements for supporting joint health truly are effective, making it our #1 category of best selling products!
Why Shop Swanson?
Family owned since 1969
Guaranteed lowest prices
Free returns for 30 days
Expansive product selection
Elite customer service
Featured Product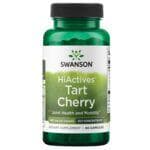 465 mg 60 Caps
In stock

MSRP

$15.49

Now 2 for

$9.79
Top Sellers
Browse our top selling joint health products. There's a reason they're so popular!
Joint Health Blog Posts
The American Botanical Council issued a press release highlighting the results of a new study in which Meriva proved to offer benefits over and above standard therapy in 50 subjects with diagnosed osteoarthritis of the knee.

Question: Now a days sometime I have joint discomfort after sitting for long time, such as dinner. What kind of supplement do you recommend?

Sore joints limit mobility and can negatively affect an individual's quality of life. The most important factor in preventing joint pain is achieving and maintaining a healthy weight.
Lee Swanson Signature Line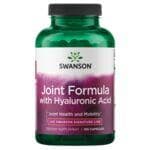 150 Caps
In stock

MSRP

$34.99

Was

$26.19

Now

$19.64
Joint Health
Combination Formulas
Full Spectrum Boswellia and Curcumin
60 Caps
Swanson $3.96
★★★★★ ★★★★★
(

65

)
Glucosamine/
Chondroitin/MSM
Glucosamine, Chondroitin & MSM - Higher Strength
240 Tabs
Swanson $25.11
★★★★★ ★★★★★
(

192

)
Hyaluronic Acid

Hyaluronic Acid Complex
166 mg 60 Caps
Swanson $22.11
★★★★★ ★★★★★
(

49

)
Hyaluronic Acid Complex
33 mg 60 Caps
Swanson $8.69
★★★★★ ★★★★★
(

41

)
National Brands

Super Collagen + Vitamin C
250 Tabs
Retail $27.28
Swanson $18.99
★★★★★ ★★★★★
(

91

)
Zyflamend
180 Veg Caps
Retail $106.00
Swanson $54.05
★★★★★ ★★★★★
(

18

)