Beauty Drink Mix
On the Road with Lee—Gelita USA, Sergeant Bluff, IA
New Swanson Ultra Beauty Drink Mix with Verisol® Bioactive Collagen Peptides® Promotes Beauty from Within
Dear Friends and Valued Customers:
Continuing our tradition of going right to the source, my product development team and I recently visited the world leader in gelatin and bioactive collagen production, GELITA, at their North American headquarters and the world's largest gelatin production facility in Iowa, on the site of the historic Knox® gelatin plant. With more than 20 facilities around the world, GELITA is the worldwide market leader in collagen proteins (gelatin and gelatin-derived products) for every use, with specialties in human nutritional and pharmaceutical applications. Please read on to learn more about our GELITA visit and their latest innovation, Verisol® Bioactive Collagen Peptides,® now available from Swanson in a refreshing drink mix that promotes beauty from within.
As always, I wish you the very best of health,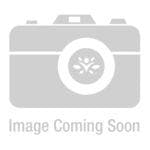 SWU813 •
30-0.1 oz (3.7 g) Pkts
MSRP

$28.49

Was

$20.89

$15.66
GELITA—Improving Quality of Life
Founded in 1875, GELITA is the worldwide recognized leader in pharmaceutical and edible collagen proteins. With more than 2,500 employees, they are the indisputable global experts in all things gelatin. GELITA does it all—from specialized materials for photographic and other industrial use, to gelatin for capsules and softgels, to dietary ingredients for foods and bioactive nutraceutical ingredients for supplemental use.
The nutraceutical ingredient category is the leading area of development for GELITA, who introduced the world's first gelatin-based nutrition product in 1934. Those of you who grew up in the early to mid-20th century may remember folks taking Knox gelatin for health and wellness. Thanks to GELITA's expertise, we now know more about the functional benefits of collagen proteins such as gelatin or collagen peptides than ever before; and thanks to GELITA's innovation, we have next-generation products to provide clinically validated dietary support.
Collagen > Gelatin > Collagen Peptides
The term collagen refers to a group of proteins found throughout the body, especially in connective tissues, skin and hair. In fact, up to 35 percent of the protein in your body appears in the form of collagen. From native collagen we get—through a gentle hydrolysis process—either gelatin or, if the hydrolysis is continued, collagen peptides (short amino acid chains). Some of these peptides are bioactive, meaning they stimulate certain body functions. These Bioactive Collagen Peptides represent the future of gelatin-derived nutrition.
GELITA has spent millions of dollars over decades identifying, isolating and researching a wide array of collagen peptides. These peptides vary widely in composition, molecular weight and active properties. By refining these peptides using cutting-edge patented processes, GELITA optimizes individual peptides for specific nutraceutical applications. Research shows that Bioactive Collagen Peptides are highly bioavailable, well incorporated into specific target tissues such as the skin and functional within those tissues.
Verisol®—Natural Beauty from Within
While most of us don't think of it as such, the skin is actually a bodily organ, one that reveals our health status with just one look. Thus, skin care is not simply a cosmetic concern; it's a matter of utmost importance to our health and well-being. While topical creams, lotions and serums help promote healthy skin appearance, they affect only the outermost layer, the epidermis. Nutraceutical ingredients like Verisol work from the inside out, nourishing the deepest layers of the underlying dermis.
Collagen is the natural choice for supplemental skin support. After all, up to 80% of the dry weight of our skin is collagen. When we're young, our skin is soft and supple due to an ample collagen supply. After age 35, however, we begin to lose the ability to synthesize and store collagen within our skin. This contributes to the visible signs of aging—fine lines and wrinkles; and reduced luster, firmness and radiance. Verisol, by stimulating the synthesis of collagen, elastin and proteoglycans, helps replace what time takes away.
Experiments and clinical studies in both animal and human models demonstrate Verisol's ability to promote skin hydration, support skin elasticity and help reduce the appearance of fine lines and wrinkles. The graphs here show the dramatic results.
Swanson Ultra® Bioactive Collagen Peptides® Beauty Drink Mix with Verisol®
Swanson Health Products is pleased to introduce Verisol in a one-of-a-kind drink mix you can take regularly for daily beautifying support from within. Featuring a refreshing green-apple flavor, our instant-dissolving powder supplies the clinically demonstrated effective dosage of Gelita's skin-specific Bioactive Collagen Peptides sweetened only with pure, natural stevia. No added sugar, artificial colors or flavors. Our convenient stick packs are perfect for those on the go, offering a nutritive alternative to common drink powders. With Beauty Drink Mix from Swanson Ultra, you get functional benefits with great refreshing flavor anytime, anywhere. Try it today, and make the beauty within you shine for all to see.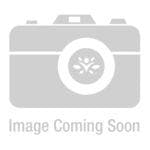 SWU813 •
30-0.1 oz (3.7 g) Pkts
MSRP

$28.49

Was

$20.89

$15.66