Yacon Syrup
100% Certified Organic Yacon Syrup—A low glycemic syrup that can help you lose weight!
Natural Low-Calorie Sweetener Great for Healthy Dieting
If you've been struggling to shed unwanted pounds, we have some great news for you: now there's a new all-natural sweetener with only a fraction of the calories found in regular sugar. It's called yacon syrup, and it's rapidly gaining popularity as a low-calorie sweetening option for those fighting "the battle of the bulge" and others looking for natural ways to eat healthier without skimping on taste. Hailed on popular television as a "metabolism game changer," its delightfully sweet, rich flavor has enabled thousands of dieters to satisfy their sweet tooth without compromising their weight. Plus, Yacon Syrup's remarkably low glycemic index makes it great for those on restricted diets.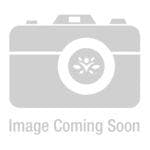 SWF177 •
14 oz (397 g) Liquid
MSRP

$39.99

Regular

$31.39

Sale Price

$21.99
The "New" Sweetening Sensation with a Centuries-Old History
When the word got out on yacon syrup, thanks largely to the attention it received on popular television, it quickly became a nationwide sensation. But until recently, it was little known outside of the regions of the northern and central Andes Mountains where the yacon plant has been cultivated for centuries. Also known as Peruvian ground apple, the tuberous yacon root (similar in appearance to a sweet potato) has long been a staple in its native range, where it is prized for its pleasantly sweet flavor. It is from this root that yacon syrup is extracted through a natural, chemical-free process, similar to the way maple syrup is made. The end result is a dark, sweet-tasting syrup (similar in color and consistency to molasses) with roughly one third the calories found in ordinary table sugar—just five calories per teaspoon!
The Healthy Secret Behind Yacon's Sweetness
When tasting yacon syrup for the first time, most people find it hard to believe that it has just five calories per teaspoon. The secret? Most of yacon's sweetness comes from fructooligosaccharides (FOS), a type of sugar molecule that stimulates the taste buds much like ordinary table sugar, but passes through the digestive tract unmetabolised, reducing the caloric value. In fact, FOS serves as a source of nourishment for the beneficial probiotic bacteria that reside in the lower GI tract. This makes yacon syrup a great low-glycemic index sweetener for anyone trying to cut back on their caloric consumption.
Certified 100% Organic, Pure and Natural
Our 100% Certified Organic Yacon Syrup is derived exclusively from organically grown Peruvian yacon root through a natural extraction process without the use of chemical solvents. It is 100% pure and natural with no additives, preservatives or artificial ingredients of any kind. Whether you're trying to lose weight or simply looking to cut back on the sugar in your daily diet, its delightfully sweet flavor can help you accomplish your goals while still satisfying your desire for life's sweeter things. As versatile as it is healthy, yacon syrup makes a tasty addition to yogurt, cereal, juices or smoothies, or you can use it as a substitute for honey, maple syrup or molasses in the kitchen or on the table.