Magnesium
Magnesium Supplements for Maximum Muscle & Bone Health
"To increase the chances of keeping your heart healthy, make sure you're getting the recommended daily intake of magnesium, starting today." - Lee Swanson, President of Swanson Health Products
When I hear over and over again how health concerns associated with the cardiovascular system and blood sugar levels are out of control in the 21st century, I get this feeling of overwhelming frustration coupled with despair on behalf of society as a whole, because I know that many of these issues can be forestalled or completely avoided with dietary changes. To be sure, "junk" food can be wickedly hard to resist, and I've been known to eat one too many doughnuts myself. But on those occasions I have to ask myself if a coconut-glazed, deep-fried ring of fat and carbs is really worth dying for—and that's no exaggeration.
One of the reasons that wholesome foods like dark leafy greens, raw nuts and seeds, coldwater fish and whole grains are so much better for us than rip-open-the-bag-and-eat foods, is that they contain the important mineral magnesium, which virtually has been processed away in the latter group. In fact, the National Institute of Health estimates that at least half of America is not getting the required amount of magnesium needed by their bodies to perform more than 300 biochemical processes, and this is putting them into a dangerous position health-wise. If you want to live a long, happy, healthy life, start thinking about how to get more magnesium in your diet.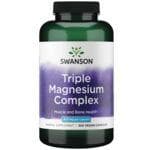 MSRP

$16.49

Was

$12.49

$9.36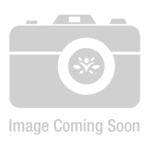 SWF007 •
8 oz (227 g) Pkg
MSRP

$13.99

Was

$7.99

$5.99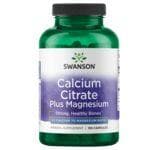 MSRP

$7.99

Was

$4.69

$3.51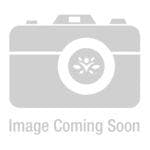 SWF003 •
8 oz (227 g) Pkg
MSRP

$13.99

Was

$9.69

$7.26
What specifically does magnesium do?
The impact of magnesium on our health is enormous because this mineral is involved in processes that take place within each of our trillions of cells. Specifically, though, it is vital for normal nerve and muscle function, it keeps the heart beating steadily, it supports a healthy immune system and it promotes bone strength, especially since it enables the body to absorb calcium. Which covers just about everything from head to toe! Health experts also have found a direct link between magnesium intake and the two health concerns related at the outset of this discussion—blood pressure management and blood sugar control—so it's evident why magnesium should play a prominent role in our diets or supplementation programs.
Will I notice a difference in how I feel when I take magnesium?
You likely will, given the fact that this mineral is involved in so much of the body's functionality. People find that their nerves become steadier, their muscles stop twitching and feel more comfortable, their moods and outlook are brighter and more stable, and they sleep better when they take in more magnesium. We likely see the effects of magnesium depletion all around us with members of our family and friends or perhaps with ourselves. Magnesium intake is definitely worth considering if you currently eat a processed and refined diet with few fresh or raw foods.
How much magnesium does a person need?
The recommended daily intake for adult women is 400 mg and slightly less, about 340 mg, for men. Most one-a-day multiple vitamin & mineral formulas do not contain 100% of the RDI for magnesium.
What are the best food sources of magnesium?
The primary sources of magnesium are dark leafy greens like spinach, beans such as lentils and soy, raw nuts including almonds and cashews and coldwater fish. If you look at a chart of magnesium rich foods, you'll see that first place goes to the coldwater fish halibut, with about 90 mg per 3 ounce serving. You can visit allrecipes.com to get a great halibut recipe, or you could just choose the second item on the list, which are almonds. They provide 80 mg of magnesium per one ounce serving (about 23), and they are more convenient for people on the go. I highly recommend almonds because not only are they a rich source of magnesium, but a one ounce serving also offers 70 mg of calcium, 206 mg of potassium, 11 IU of natural vitamin E, 6 grams of protein, 9 grams of monounsaturated fats (a great way to maintain cholesterol health) plus phytosterols—all for just 164 calories. That's why in 2005 I added raw, organic cashews to the Swanson product line.
Are magnesium supplements as good as food for getting the daily requirement of magnesium?
You may find this surprising for the president of a dietary supplement company to say this, but no, they are not. Food sources like spinach and almonds contain thousands of chemicals that likely work synergistically with magnesium in ways that science has yet to discover. That said, while lots of healthy food choices are available, statistics show that the majority of people aren't eating them. Something else to consider is that the soil in which our fruits and vegetables are grown oftentimes is seriously depleted of minerals, so even when we do opt for the healthy meal-plan, we may not be getting as much magnesium as we think we are. The good news is there is much evidence to demonstrate that magnesium supplements are effective, too. For individuals who regard "health food" as bland, too much work and out of the question, supplements are clearly a convenient and worthwhile alternative.
Swanson Health Products offers several magnesium supplements, either as a single mineral formula or paired with calcium for super-strong bones. I personally recommend the Albion-chelated form of magnesium in our Swanson Ultra line for optimal bioavailability. Keep in mind that the mineral is only as good as what your body can absorb.
View All Magnesium Supplements