Vita-Lanne Instant Meal Shakes
Introducing Vita-Lanne® Instant Meal Shakes—
The Next Evolution in Meal Replacements from America's Godfather of Fitness
Dear Friends and Valued Customers:
One of the highlights of my professional career was meeting and working with the late, great Jack LaLanne, America's original health and fitness hero. Today we are privileged to be working with Jack's family to carry on his legacy with our signature Jack LaLanne supplements.
Did you know that Jack invented the original "instant breakfast" back in the 1950s? Such instant meal powders are now commonplace on supermarket shelves; but most are laden with sugar, artificial ingredients and empty calories. New Jack LaLanne Instant Meal Shakes from Swanson Ultra are different. They replace the bad ingredients common in supermarket products with nothing but good, quality, healthy ingredients.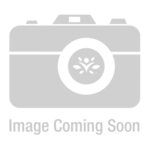 (
18
)
SWU854 •
1 lb (454 grams) Pwdr
Retail

$28.49

Swanson

$20.99
Unavailable From Manufacturer
In the following interview, Jack's son Jon and his wife Elaine talk about the development of these amazing formulas and explain how these great-tasting powders offer significant advantages over those supermarket products. I urge you to read the conversation and order your own canister of Jack LaLanne's Instant Meal Shake today. For just $2.00 per serving, you'll get real nutrition to help fill in the gaps when the demands of daily life get in the way of a healthy meal.
As always, I wish you the very best of health,
SWANSON: First, thank you both for taking the time to share with us. We were all very saddened by Jack's passing last year. Since that time, however, you've been incredibly busy carrying on the Jack LaLanne legacy. What has that meant for you and your family?
ELAINE: The outpouring of support has been tremendous. We have received thousands of emails and communications through Facebook and Twitter all lauding Jack and his accomplishments. People were genuinely saddened when the world lost him and he is still missed to this day. Posthumously, he has been honored with awards from The California Association for Health, Physical Education, Recreation and Dance (CAHPERD), who also dedicated their golf tournament to him; IDEA, the International Health and Fitness Association, who created an annual Jack LaLanne award to be presented at their World Fitness Convention; and at Arnold Schwarzenegger's 24th Annual Sports Festival in Ohio, where he was an inaugural inductee into the International Sports Hall of Fame. Jack always supported the activities of the surrounding groups, functions, and events he believed were helping people. He used to say on a daily basis "I want to help people help themselves, and the only thing in the world that can help YOU is YOU!" Here is something he said on his TV show almost 60 years ago:
"Now that we have too much of everything in this great country of ours, and too many things are being done for us, we are becoming soft both mentally and physically. So we will be losing our place in this world very suddenly as a first-class power if something isn't done radically to make the people more fit. That's why it's of utmost importance for you and I, not only to set examples to show people what can be done about physical fitness, but to educate and help everyone with whom you come in contact with about fitness. Tell them what it has done for you, how much better you feel mentally, so we can all get together collectively and make America the great wonderful nation our forefathers set out to make it. And who is America? Right here, the two of us. That's what America is. If you get out of condition and I'm out of condition, then America is sick. Let's make it well!" -Jack LaLanne, circa 1963
SWANSON: Following the success of the original Vita-Lanne All-in-One Liquid Multi, you chose to return to Jack's roots, so-to-speak, with a new version of an old classic. Can you tell us a little about your history with meal replacement powders?
ELAINE: Well, Jack invented the original "Instant Breakfast" and coined the name in the late 1950s. There was nothing like it at the time and he saw it as a breakfast supplement and also as a way for those too busy for breakfast to put some healthy ingredients in their body instead of coffee and a donut in the morning. We sold it on his show and in some retail outlets including our own health food store. It was a huge success. Jack used to say, "The only thing good about a donut is the hole in the middle!"
SWANSON: Your new Vita-Lanne Instant Meal Shakes are quite a bit different than those we've seen before. Tell us, what have you done to improve the concept with these new formulas and why?
JON: We've seen so many advances in nutritional science since the 1950s, when Dad introduced his "Instant Breakfast," and we wanted to really set out to create an advanced, up-to-date formulation for today's world. First and foremost, we use no added refined sugars. We did include D-ribose, which is a functional monosaccharide that helps power cellular energy but creates no rise in blood sugar; and our vanilla-honey flavor does include a touch of honey. Other than that, these products are sweetened only with Reb-A from stevia, a natural, non-caloric sweetener. Dad was sugar's greatest enemy, so this is really an important feature of our formulas.
SWANSON: You also went to great lengths to select the best ingredients. What are some of the other highlights in these formulas?
JON: We worked with our longtime friend and formulator, Dr. Gale Rudolph (Ph.D., CNS) to source the best ingredients on the market—Dad would have accepted nothing else. We included protein from four sources: whey protein isolate, vegetable (pea) protein isolate, white navy bean and caseinate from milk. Plus, we included one-third of the daily value of 18 vitamins and minerals, along with omega-3s from flax. People may also be surprised to discover that these shake mixes are actually a good source of fiber, with 4 grams per serving from flax, inulin and navy bean. Finally, we've included no less than 21 total antioxidants for immune system support.
I have to add, that the taste of both flavors is simply phenomenal. If you've ever tried this type of product, you know how important that is. The mass-market products might taste good, but they're loaded with sugar; and the healthier options often just taste bad. With these Vita-Lanne Instant Meal Shakes, we've managed to combine the best of both worlds—excellent flavor and quality nutrition.
SWANSON: Everyone knows that Jack was a big proponent of juicing, but he recognized the importance of quality protein as well. Why is protein so important to a healthy lifestyle and a fit body?
JON: Protein is found in every cell, muscle and tissue of our bodies. It's involved in cell repair, metabolism, nutrient transport and even oxygenation of the blood. Protein provides energy and in a very direct way affects our day-to-day well-being. Getting the protein into our diet is another story. It takes time to cook meat, scramble eggs, et cetera. Especially in today's world, we simply don't have time. Dad saw this fast-paced world coming, and that inspired him to pioneer the development of protein powder supplements. In just a few minutes you can whip up a shake in a blender or just mix it in a glass with a spoon, and you're off.
SWANSON: Jack was quick to point out that protein is important at every age—not just when we're young and active—is that true?
JON: The fact is, protein is vital for building and maintaining healthy muscle at every age. For young people, it's essential to growing into a strong, healthy adult. For older people, it's absolutely critical for maintaining healthy muscle mass, which can easily be lost as we age and grow more sedentary. As you know protein is composed of amino acids, the most important of which are what are known as the essential amino acids, the ones we cannot get any other way than through our diet. Our Vita-Lanne Instant Meal Shakes contain all nine essential amino acids including the branched-chain aminos that sports enthusiasts recognize as natural performance aids.
SWANSON: How much protein do your new Instant Meal Shakes provide and how does this measure up in regard to our daily requirements? Do some people need more than others?
JON:With about 19 grams of protein (or nearly 30 when blended with milk), each serving of a Vita-Lanne Instant Meal Shake has more protein than 3 eggs! The general guideline is that we should take in around 50 grams of protein daily for general health maintenance; but if you're athletic, or you are a woman who is pregnant or nursing, you need even more. That's where products like our Vita-Lanne Instant Meal Shakes can really help.
SWANSON: How do you recommend people use your new Vita-Lanne Instant Meal Shakes? Is it best to take them in the morning, or can they be taken anytime—for instance, as a mid-day "snack" or an evening treat?
ELAINE: Well, Jack's original product was designed for use in the morning, thus the "Instant Breakfast" title; but you said it— Vita-Lanne Instant Meal Shakes are great any time! I still think that especially for teens and young adults, morning is the best time because you get a nice shot of nutrition quickly and easily to start the day off right. I think it's important to stress that this is not a replacement, but rather an enhancement, to a well-rounded, healthy diet. Vita-Lanne Instant Meal Shakes are not meant to replace good nutrition; they're designed to enhance your diet.
I can't stress enough how tasty these shakes are—they're not just nutritious, they're absolutely delicious! We actually tested these formulas with taste panels against other retail products and participants preferred these formulas.
SWANSON: Jon, Elaine, thank you for taking the time to share with us. It is such an honor to work with you in continuing the healthy and fit legacy of Jack LaLanne. I'm sure he would be proud of your efforts to carry forth his message of natural health and fitness. I urge all of our readers to put a canister of Vita-Lanne Instant Meal Shake in their kitchen cupboard. It's become my go-to supplement for those days when I need a quick infusion of nutrition to keep me going to my next meal. And combined with the original Vita-Lanne All-In-One Nutrient liquid, I know I'm giving my body what it needs even when I'm running ragged and burning the candles at both ends.
ELAINE: Thank you, Lee, for providing us with a platform to bring Jack's dreams to the public. We're so excited to be keeping Jack's legacy alive and bringing his message to yet another generation.
JON: Absolutely. If we can reach those in my generation and younger, we'll not only ensure that people remember the name Jack LaLanne; we'll be doing just what Dad wanted all his life, and that is to help people be the best they can be, feel the best they can feel, and be as happy as they can be. It's that positivity that he radiated that I think is most important. As Dad always said, "Anything in life is possible, and you can make it happen!"