Pure Herbal Power: Introducing Maximum Strength Liquid Extracts
Pure Herbal Power: Introducing Maximum-Strength Liquid Extracts
When Swanson® Health Products began looking for high-quality liquid herbal extracts, they set out to find the best. They weren't going to settle for watered-down solutions or harsh, high-alcohol tinctures, because they knew you, their customers, wouldn't settle for such inferior products. Their search brought them to our company, Bio-Botanica.® We're one of America's oldest and most respected manufacturers of liquid herbals, and we were among the pioneers in alcohol-free extraction technology. Bio-Botanica® is pleased to partner with Swanson to bring you the world's most popular herbs in new alcohol and sugar free liquid supplements.
These new natural liquid herbal extracts are Holistically Balanced® to maintain the natural composition of the herbs, and they are produced through an exclusive Biochelation™ process to ensure that the final product is pure and alcohol-free.
Why take a liquid instead of a capsule? First, liquids are perfect for those who have trouble swallowing pills. Second, many herbalists suggest that the taste of the herb is important. The taste, some claim, makes the mind and body aware that the substance is being ingested and needs to be embraced by our biological processes. Finally, many people simply find liquids to be more convenient.
Regardless of your reasons for choosing liquids, we know you're going to love these alcohol free, sugar free extracts. They're the best, most reliable liquids you'll find anywhere—and at Swanson prices, they're economical, too!
Goldenseal Root Liquid Extract
Cleansing, health-defending Goldenseal is a traditional Native American herb still valued by herbalists today. It works through the power of two primary constituents—Hydrastine and Berberine. The herb's natural biochemical composition is retained throughout the exclusive production process, resulting in a liquid extract with the same constituent ratios found in the plant. Provides the equivalent of 250 mg of whole Goldenseal root per serving.
Reishi Mushroom Liquid Extract
Reishi is one of the world's oldest medicinal mushrooms with its use dating back thousands of years to the early days of Traditional Chinese Medicine. Sometimes called "the mushroom of immortality," it is believed to stimulate the body's own natural defense systems to help maintain health and vitality. Our new 1:1 liquid extract is a convenient and reliable way to make Reishi part of your herbal program for health and longevity.
SW1174 •
1 fl oz (29.6 ml) Liquid
MSRP

$14.99

Swanson

$9.39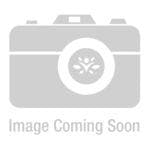 SW1177 •
1 fl oz (29.6 ml) Liquid
MSRP

$12.49

Swanson

$6.99
Ginkgo Biloba Liquid Extract
The leaves of the world's oldest known tree species are today the world's number one source for natural mental nourishment. Our new Biochelated™ and Holistically Balanced® Ginkgo Biloba Liquid Extract is a convenient alternative for daily supplementation. Just 1 ml of this 1:4 extract is equal to 250 mg of pure, whole Ginkgo leaf.
Oil of Oregano
Oregano, a staple of the Mediterranean spice cabinet, is also an effective antioxidant herb valued for its natural defensive properties. Our new Oil of Oregano supplies guaranteed concentrations of Carvacrol, the herb's most active component.
Green Tea Liquid Extract
Green tea is produced from the same plant as teas like oolong and black tea, but it's oxidized less during processing. The minimal processing and low level of oxidation means more of the fresh plant's natural components are retained. These components, like EGCG and antioxidant polyphenols, confer health benefits not possible with the more processed tea varieties. Our new 1:1 Green Tea Liquid Extract is an easy way to make this herb part of your daily routine. You can rely on its consistent composition— guaranteed to provide 150 mg of polyphenols in each serving.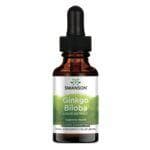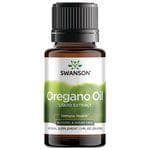 SW1173 •
1 fl oz (29.6 ml) Liquid
MSRP

$10.99

Swanson

$6.49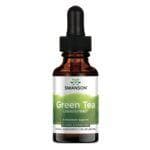 SW1178 •
1 fl oz (29.6 ml) Liquid
Hawthorn Berry, Leaf & Flower Liquid Extract
The common Northern Hawthorn shrub is believed to provide uncommon benefits for cardiovascular health and more. It's been a prized European herbal for centuries and also appears in ancient texts of Traditional Chinese Medicine. Our new 1:1 extract is produced from the berries, leaves and flowers to yield a reliable, Holistically Balanced® supplement.
Milk Thistle Liquid Extract
Known throughout the world as the premier herbal aid for liver health, milk thistle is the subject of ongoing research that continues to confirm its nourishing and protective potential. Our Holistically Balanced® 1:1 extract provides an effective 2,000 mg of milk thistle seed per serving.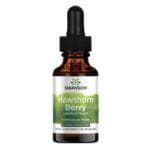 SW1172 •
1 fl oz (29.6 ml) Liquid
SW1171 •
1 fl oz (29.6 ml) Liquid