Cardioplex
Enhanced Nutrition for a Healthy Heart
You can give your body the advantage it needs by loading all your bases with Swanson Ultra Advanced Heart Nutrition Cardioplex and Swanson Ultra 100% Pure Ribose granules! This grand-slam supplement duo includes the high-hitting batters your body needs. The combination includes magnesium, L-carnitine and ribose. Cardioplex and 100% Ribose granules are a fantastic superhero duo that play a role in the production of ATP.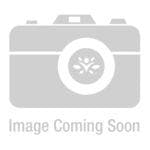 MSRP

$22.99

Swanson

$16.99
Ribose—one of the most exciting nutrients available
"I have long recommended potassium and magnesium mineral aspartates along with malic acid, acetyl L-carnitine, CoQ10 and NADH, which all play a role in supporting mitochondrial energy production."
"Recently, I discovered D-ribose, an outstanding new nutrient for those seeking a powerful energy boost! In addition to its role in making DNA and RNA, Ribose is the key building block for making energy at the cellular level. In fact, the main energy molecules in your body (ATP, FADH, etc.) are made of ribose plus B vitamins and phosphate. That makes these energy molecules similar to the paper that money is printed on—kind of like being able to print your own energy currency!"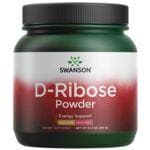 SWU322 •
10.6 oz (300 g) Pwdr
MSRP

$39.99

Swanson

$29.99