WellTrim iG Ultima Weight Loss
WellTrim™ iG Ultima IGOB131® African Mango & Ashwagandha: Introducing the Ultimate Post-Holiday Weight Management Aid
WellTrim™ iG Ultima fights Appetite & Stress with Irvingia & Ashwagandha
Dear Friends and Valued Customers:
Dr. Bruce Abedon is Director of Scientific Affairs at Nutragenesis, a leading provider of clinically evaluated, patented nutraceutical ingredients. Dr. Abedon received his B.S. in Biochemistry from the University of Massachusetts-Amherst, and his M.S. and Ph.D. in Plant Genetics from the University of Wisconsin-Madison.
As always, I wish you the very best of health,
SWANSON: WellTrim™ iG Ultima combines clinically-evaluated Irvingia and Ashwagandha extracts. Why has Irvingia become so popular in recent years, and what was the rationale for combining it with Ashwagandha?
Dr. Abedon: Irvingia gabonensis (also called African Bush Mango or Dika Nut) is a traditional West African wild-crafted fruit whose seed has a long history of use for both health and culinary purposes. It has been used to manage weight, support blood sugar health and other metabolic concerns, and also as an antioxidant. The glycoprotein mucilage that is produced from the defatted, crushed seed is used to thicken traditional soups such as Ogbono.
Ashwagandha (Withania somnifera) has been used for thousands of years as a revered adaptogen in Ayurvedic tradition. Adaptogens are a small group of botanical and mushroom species that support the body's resistance to physical, chemical and biological stressors, and which have a normalizing influence on the body bringing about balance and homeostasis. Ashwagandha has traditionally been used to reduce stress, revitalize and energize the body. With its stress-reducing properties, Ashwagandha also helps promote resistance to stress-induced snacking and overeating.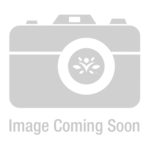 (
10
)
SWD069 •
275 mg 60 Veg Caps
Retail

$22.99

Now 2 for

$15.99
SWANSON: Both of the standardized extracts in WellTrim Ultima are patent-protected and clinically evaluated. What makes these extracts different from other products on the market?
Dr. Abedon: With significant improvements in a large number of health measures observed in clinical trials for each ingredient, the extracts in WellTrim Ultima have demonstrated effectiveness in helping to promote superior health and wellness. In addition, their standardization ensures consistency. These features are missing from other products sold in the market.
SWANSON: Can you tell us about some of the research behind these ingredients and the WellTrim Ultima blend itself?
Dr. Abedon: Both components that make up WellTrim Ultima, the patented African mango seed extract (IGOB131®) and the patented Ashwagandha root and leaf extract have been tested individually in randomized, double-blind, placebo-controlled human clinical trials. The African mango seed extract study looked at the effect of the extract on human subjects in the areas of leptin function, body fat, body weight, cholesterol, blood sugar, adiponectin levels and C-reactive protein. Statistically significant beneficial results were seen in the Irvingia group versus placebo for all parameters. This study had 102 subjects and the study was 10 weeks in duration.
The Ashwagandha study looked at the effect of the extract on stress, lipid levels, cortisol and DHEA levels and overall feelings of well-being. Again, the results of the study showed statistically significant benefits for all parameters. The study included 98 subjects over a 60 day period.
WellTrim™ iG is a trademark of Icon Group, LLC and is protected under U.S. Patent 7,537,790 and 6,713,092. IGOB131® is a trademark of Gateway Health Alliances, Inc.