Swanson Health & Fitness Expo at Fargo Marathon
For the fifth consecutive year, Swanson Health Products (SHP) headlined the Heath and Fitness Expo held in conjunction with the Fargo Marathon. The 2012 Swanson Health & Fitness Expo featured over 80 national and regional vendors including SHP where we gave out more than 85,000 free samples of health products!
The Fargo Marathon donates proceeds from the weekend events to 25 local non-profit organizations including The Alzheimer's Association, Habitat for Humanity, HERO, Ronald McDonald House Charities, March of Dimes, HOPE, Inc., Dakota Medical Foundation and The American Cancer Society.
Vitamin Angels
Swanson Health Products (SHP) is proud to partner with Vitamin Angels. Together, the two organizations have a common goal of bringing wellness to the world. In addition to corporate donations, SHP helps support Vitamin Angels' efforts by offering the opportunity for SHP customers to donate to Vitamin Angels during the shopping process to assist Vitamin Angels and their relief efforts to eliminate childhood undernutrition worldwide.
Walk MS - North Central States Chapter
Swanson Health Products was a sponsor of the 2012 Walk MS event in Fargo, ND. Walk MS raises critical funds that support cutting edge research, drive change through advocacy, facilitate professional education and provide programs and services to help people with multiple sclerosis move their lives forward.
American Red Cross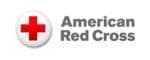 As part of a worldwide movement that offers neutral humanitarian care to the victims of war, the American Red Cross distinguishes itself by also aiding victims of devastating natural disasters as well as daily personal crises. Over the years, the organization has expanded its services, always with the aim of preventing and relieving suffering. The Red Cross is not a government agency; it relies on donations (of time and money) to do its work. The Red Cross is also the largest supplier of donated blood and blood products in the United States.
Dakota Medical Foundation (DMF)
Dakota Medical Foundation (DMF) is dedicated to improving health and healthcare access in communities of North Dakota and Minnesota, with a special emphasis on children. Swanson Health Products not only donates to the Dakota Medical Foundation, but to other organizations that receive matching funds from DMF.
Hospice of the Red River Valley
Hospice of the Red River Valley is a not-for-profit organization that has been serving patients since 1981. They alleviate pain and suffering for patients with limited life expectancy and assist those patients and their families by addressing their medical, emotional and spiritual needs.
Red River Valley Dental Access Project
The Red River Valley Dental Access Project is a coalition that is committed to improving access to oral healthcare by providing an Urgent Care Walk-In Dental Clinic to provide immediate relief of dental pain to low income patients. The project was formed in 1997 to assist families and children living below poverty level with dental screenings, emergency care and general dental health education.
The Salvation Army
The Salvation Army is a worldwide organization committed to serving people, changing one life at a time. They work every day to make life better for countless people in the community. Support for the Salvation Army helps serve nutritious meals, shelter homeless families, help men overcome addictions, provide after-school tutoring and recreation as well as send inner-city children to summer camp.
United Way of Cass Clay
In 1927, the United Way of Cass Clay started working to create positive changes in the community and the lives of people by developing strategies and raising funds. As a LIVE UNITED PARTNER, Swanson Health Products supports the United Way's efforts to improve access to health care, promote self-sufficiency, strengthen families and guide children and youth to succeed.
Great Plains Food Bank
The Great Plains Food Bank is North Dakota's largest hunger-relief organization. For the past 25 years, they have been working to create a hunger free region by recovering and distributing surplus food, engaging in community partnerships and advocating for social change.
Roger Maris Cancer Center
The Roger Maris Cancer Center opened in 1990 as the region's most comprehensive facility dedicated to cancer care. Support for the Roger Maris Cancer Center helps to ensure that the Cancer Center's education, prevention, research and clinical work will continue and expand.
American Cancer Society Daffodil Days
For more than 30 years, Daffodil Days has enabled people to join the fight against cancer with the American Cancer Society by raising funds to support groundbreaking cancer research, providing up-to-date cancer information and education, advocating for public health policies that benefit the community and providing services that improve the quality of life for patients and their families.
The Giving Tree
The Giving Tree campaign coordinates the collection and distribution of holiday gifts for disadvantaged individuals in Cass and Clay counties. The employees at Swanson Health Products personally select and donate gifts to help children and young adults of all ages celebrate the holiday season.
United Blood Services

Since 1943, United Blood Services has offered a place where individuals can donate blood to help with the need that arises from surgeries, cancer treatments and organ transplants. Throughout the year, Swanson Health Products' employees generously donate blood for United Blood Services.
Creative Care for Reaching Independence (CCRI)
CCRI's mission is to enhance and enrich the lives and learning of people with disabilities. This is accomplished through the support of families and caregivers of those with disabilities by providing services that offer personal care, educational training, recreation and leisure, medical, social and emotional support.

Emergency Food Pantry
The Emergency Food Pantry serves the Fargo-Moorhead community by helping to feed the citizens of Cass and Clay counties in times of crisis, unemployment, fire, family violence, medical problems and other difficult situations. The role of the food pantry is to provide wholesome food to individuals and families during times of emergency.
Family HealthCare Center (FHC)
Family HealthCare Center (FHC) is a private, non-profit health care provider serving patients in Cass County, North Dakota, and Clay County, Minnesota, providing quality family-centered health and life care services. The FHC is part of a national network of federally qualified community health centers, organizations devoted to improving access to health care in local communities.