VivoMega
New Triglyceride VivoMega™ Concentrated Fish Oil Delivers High DHA in Optimum Absorption Form
Dear Friends and Valued Customers,
It is my great pleasure to introduce our most concentrated marine-based DHA supplement ever and the first Swanson® fish oil supplement in superior triglyceride form. Our new VivoMega softgels feature a market-changing concentrate from GC Rieber, one of the world's oldest and most respected companies in the fishing industry. I recently sat down with Dr. Bente Foss, the company's R&D manager and lead developer of this exceptional new fish oil concentrate to learn more about the company and the unique advantages of this innovative supplement. I'm convinced that VivoMega is one of the best, high-DHA triglyceride fish oil supplements on the market today, and I know that after reading our conversation and trying the product yourself, you will agree. There's simply no better value in fish oil today. -Lee Swanson
Swanson: Our new triglyceride VivoMega softgels feature your signature oil with one of the highest concentrations of DHA on the market. How does this compare to other supplemental fish oils and what are the advantages of the high concentration?
Dr. Foss: DHA is a marine-derived omega-3 essential fatty acid obtained only through the diet. Research shows conclusively that DHA is vital for optimal vision, brain development and function, and other important structures and functions throughout the body. When it comes to fish oil supplements, the higher the omega-3 concentration, the greater the potency. However, most deliver more EPA than DHA and the levels of DHA fall short of the dosages found to be most beneficial in scientific research. VivoMega is different. Just one VivoMega softgel delivers clinically relevant concentrations of DHA. Plus, the 70 DHA Ultra TG oil in your Swanson® EFAs VivoMega supplement is prepared using "green chemistry," a mild enzyme treatment that efficiently up-concentrates standard fish oil to yield a 90% total omega-3 fish oil concentrate containing 70% DHA content.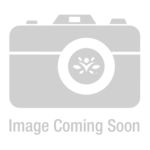 (
5
)
Retail

$39.99

Swanson

$19.99
Unavailable From Manufacturer
Swanson: Fish oil omega-3s are available in both ethyl ester (EE) and triglyceride (TG) form. Your signature VivoMega oil features the TG form. Can you explain the difference and what advantages the TG form may have over the EE form?
Dr. Foss: The TG form of fish oil is the natural form and therefore possesses excellent bioavailability—TG fish oil is efficiently absorbed from the diet and well tolerated.
TG fish oil differs from EE fish oil in chemical structure: TG fish oil is comprised of three fatty acids per molecule and is considered very stable, whereas EE fish oil is made by reprocessing fish oil into a simplified form for ease of handling during refinement.
For many years, the EE form has dominated the fish oil market for a variety of reasons, not the least of which is cost. However, as the science behind fish oil omega-3s has evolved and the biological benefits have become more defined, accepted and utilized by health professionals, more and more scientists, doctors and consumers alike have come to the conclusion that natural TG oils are the preferred form for the most effective supplementation.
Swanson: What type of fish is used to produce VivoMega oil and where is it caught?
Dr. Foss: Our 70 DHA Ultra TG oil is derived from wild, sustainably sourced South American anchovies, sardines and mackerel—short-lived cold-water fish species known for their impressively high omega-3 content.
Swanson: Sustainability and environmental stewardship are important concerns in the fishing industry. What programs do you have in place to ensure ecologically sound production?
Dr. Foss: Our 70 DHA Ultra TG oil is derived from sustainable and fully traceable wild fish stock. Fishing quotas are carefully monitored by the regional governmental authorities and the fish oil we receive and further process is fully compliant with both the Marine Ingredients Organization IFFO RS (Responsible Supply) and Friend of the Sea (FOS) Certifications.
Swanson: GC Rieber is one of the largest fish oil refinery operations in the world with a long history in the fishing industry. Can you tell us about your foundations and what you're focusing on today and into the future?
Dr. Foss: Indeed, GC Rieber, headquartered in Kristiansund on the northwest coast of Norway, is a long-standing refinery and trader of marine oils since 1879. In the early 1900s GC Rieber was a trader of cod liver oil, and during the 1920s activities expanded to include herring oil refinery.
Over the decades, GC Rieber continued to grow its marine oil refining operations, providing standard omega-3 fish oil around the globe. In 2010, GC Rieber further expanded commercial activities by successfully launching a state-of-the-art fish oil concentrates factory, which is currently undergoing a plant expansion that will soon triple our production capabilities.
GC Rieber is committed to supplying customized, highest-quality fish oils with a particular focus on omega-3 concentrates characterized, by excellent taste, smell, and color profiles and possessing a minimum two years-shelf life. For the future, we intend to continue introducing new product innovations into the omega-3 concentrate market, striving for even higher levels of omega-3 concentration and new, custom EPA/DHA ratios to serve and grow our diverse customer base and the evolving demands of discerning consumers around the world.
Swanson: Have your VivoMega oils been used in scientific research?
Dr. Foss: Though our 70 DHA Ultra TG is new to the market, we are currently conducting a pilot study on cognitive function in Norway and hope to receive the results by the end of this summer. Additionally, we are continuously expanding our clinical studies platform to further qualify the therapeutic utilities of 70 DHA Ultra TG—in particular, regarding pregnancy and infant development, brain and eye health, cardiovascular health, and immune function.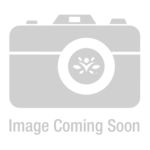 (
5
)
Retail

$39.99

Swanson

$19.99
Unavailable From Manufacturer
Swanson: Thank you, Dr. Foss, for taking the time to talk with us and for all of your work in developing this high-DHA concentrated VivoMega supplement. I believe highly concentrated TG oils like your DHA Ultra TG represent the future of clinical-grade omega-3 supplementation.
Dr. Foss: It's my pleasure Lee. We at GC Rieber are confident your Swanson customers will find great success with VivoMega.