LOWAT
From Fat to Fit—New LOWAT™ for Healthy Weight Management
Still trying to shed that holiday weight? Looking for help maintaining your ideal weight throughout the year? Swanson® is proud to be the first major retailer to introduce LOWAT,™ the latest advancement in weight management from InterHealth Nutraceuticals, the innovative experts behind successful, scientifically validated products like Super CitriMax® and ChromeMate®. Learn more in this exclusive interview with lead developer Dr. Debasis Bagchi.
SWANSON: Dr. Bagchi, LOWAT™ contains two unique herbal extracts most people have probably never heard of before. How did you discover this unique combination?
Dr. Bagchi: We went through an intensive two-year screening to try to find the most effective plant extracts for adipogenesis inhibitory activity. Out of the 480 herbs subjected to our anti-adipogenesis assay, Piper betle and Dolichos biflorus showed potent efficacy.
Next, to further improve the efficacy and to achieve a novel herbal formulation with synergistic activity, the individual extracts were combined at different ratios and were tested for inhibition of adipogenesis. We found that the distinctive combination of betle leaf extract and dolichos extract, LOWAT,™ exhibited synergistic activity toward inhibiting adipogenesis (the generation and accumulation of fat in the adipocytes, or fat cells). This activity was significantly better than the individual extracts alone.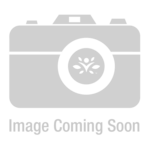 (
26
)
Retail

$25.99

Swanson

$18.99
SWANSON: Can you tell us a little about each ingredient?
Dr. Bagchi: Piper betle is an Ayurvedic shrub with thousands of years of historical use for blood sugar support, respiratory health, digestive health and more. It is indigenous throughout India and the Malay region. Betle leaf has been shown to support healthy blood sugar levels.
Dolichos biflorus is popularly known as horse gram. It is used as a home remedy for urinary tract health, among other things. Dolichos biflorus has been shown to protect against oxidative stress and benefit lipid levels, and it may have some blood sugar supporting properties.
SWANSON: How do these herbs work together to help promote weight loss and maintain healthy weight?
Dr. Bagchi: LOWAT™ targets body fat—the formation, accumulation and breakdown. Not only does preliminary research demonstrate that LOWAT™ inhibits fat accumulation and potentiates the breakdown of stored fat, clinical research demonstrates that LOWAT™ increases the fat-burning hormone adiponectin. Levels of adiponectin are inversely correlated with body fat percentage in adults.
SWANSON: Can you tell us more about some of the research you've conducted with LOWAT™?
Dr. Bagchi: In a randomized, double-blind, placebo-controlled, eight-week study, 50 overweight human subjects took 900 mg a day (300 mg 3x/day) of LOWAT™ or a placebo. All subjects followed a 2,000-calorie diet and walked for 30 minutes five days a week. While weight loss at 2 weeks was already evident, LOWAT™ significantly decreased body weight by 9.4 lbs—2.4 times better than placebo at 8 weeks. The fat-burning hormone adiponectin increased by 15% and the hunger-inducing hormone ghrelin decreased by 17%. Additionally, we saw beneficial effects in serum glucose and triglycerides compared to placebo.