Other "healthy foods lists" cover wild, exotic fruits or super foods that are grown half a world away. Foods that you'll never be able to find at a local farmer's market. Foods that would likely push your weekly grocery budget beyond its limit.

Not this list.

These seven foods not only pack a good deal of nutrition, they're also easy to find and affordable. And wouldn't you know it, Swanson Health Products carries all 7 at everyday low prices that can't be beat!


1. Mushrooms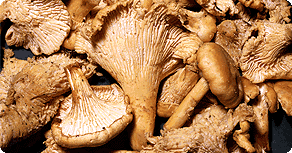 As one of my good friends likes to say, "Mushrooms are the meat of the vegetarian world." In Asia, mushrooms have long been treasured as a food and for traditional herbal remedies. Science continues to explore their potential benefits for immune health in particular. In fact, we have developed several mushroom supplements featuring shiitake, maitake, reishi and the mushroom-like fungus known as cordyceps. Looking for more info? Read about our article on mushroom benefits.


2. Walnuts
Any list of healthy and affordable foods must contain nuts. Luckily for you, my list has 3! First up: walnuts. They're well-regarded by nutritionists as a healthy fatty snack. Healthy fatty snack? Yes! Walnuts deliver healthy omega-3 fatty acids, as well as other antioxidants. Try a bag of our organic walnuts ($5.89) for snacking and baking.



3. Almonds
Another healthy nut, almonds are something I keep at my desk pretty much at all times to help curb my hunger throughout the day. They offer just enough protein and monounsaturated fats to help me make it from breakfast to lunch and then from lunch to dinner. They also deliver some natural antioxidant protection. Swanson Organic Almonds ($6.89) are made without pesticides, herbicides or other 'cides.


4. Almond Butter
For those with peanut allergies, almond butter can be an easy substitute for peanut butter. Look for brands that use little or no salt. I like to make my own almond butter out of our organic almonds using Ashley's homemade almond butter recipe. It's fun and simple and I think produces the best tasting almond butter I've ever had.



5. Quinoa
From quinoa meatballs to quinoa stuffed peppers, our archive of healthy recipes includes several quinoa-focused recipes for good reason. Organic quinoa ($5.49) is a natural whole-grain source of the key minerals iron, magnesium, potassium and calcium, and it features the best amino acid profile of all grain. Learn more about Quinoa's health benefits.


6. Wild Caught Salmon
After receiving many customer requests, Swanson now carries 4 different varieties of canned wild salmon (we even have natural salmon jerky!). Salmon is perhaps the most popular—definitely most publicized—natural source of essential omega-3 fatty acids. This meaty fish also provides a good serving of protein.



7. Lentils
Any soup lover will be very familiar with #7: lentils. Lentils are a good source of fiber, protein, iron and zinc, and they also feature a key vitamin B nutrient called folate that may help support healthy births and healthy babies. While they do add a boost of nutritional value to many of my favorite soups (like this Turkey Soup that makes good use out of holiday leftovers), they also are great on salads.





What's on your list of top healthy foods that are delicious, affordable & available?

Source: RealSimple.com
Get free blog updates by email: